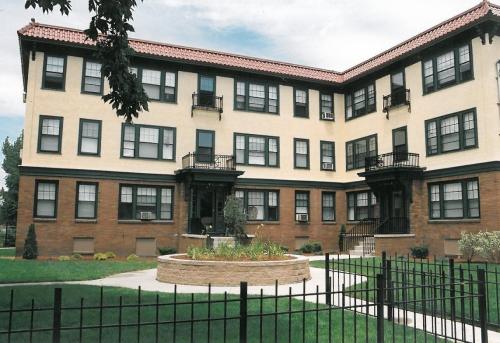 Project Name: Elmwood Commons
Location: Providence, RI
Client: Women's Development Corp.
Architect: Henry Shadler Associates, PC
Completed: 2001
This multi-family housing project involved a marriage of architectural restoration and contemporary reconfiguration. Removal of the existing asbestos siding revealed the original stucco, brick and clay tile detail, some of which was badly deteriorated. This was carefully restored, or recreated where necessary. The interior of the building was totally demolished, with floorplans reconfigured to meet today's living requirements. The detail of the original running & standing trim was maintained, employing reproduction elements.