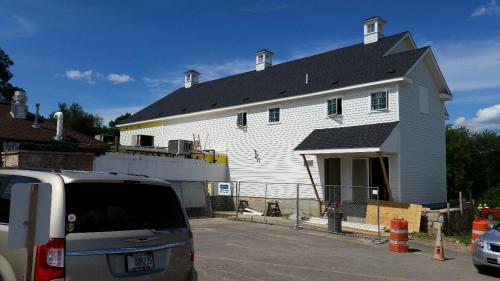 Project Name: Wright's Dairy Farm & Bakery
Project Location: North Smithfield, RI
Project Owner / Client: Wright Family
Architect: John O'Hearne and David Okerlund of O'Hearn Associates Architects
Engineer: Loren Yoder/Yoder & Tidwell, LTD
Project Manager: Leon Tikoian
Project Description: Construction of new bakery and storage
Year: 2015
The construction of a new 11,940 sq. ft. commercial high volume retail bakery facility to replace the existing small and antiquated area. The project began with the demolition of the existing barn and preparations for the new design build project. NWC and the architect worked in conjunction to overcome existing and unknown issues in order to keep the project moving. NWC was instrumental in resolving issues on the fly to keep the project moving towards completion. This project was completed In August 2015.