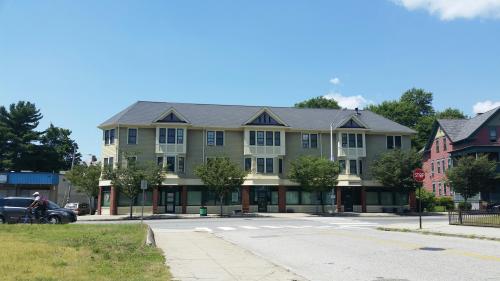 Project Name: Elmwood Neighborhood Revitalization
Project Location: Providence, RI
Project Owner / Client: Elmwood Foundation for Historic Preservation, Inc.
Architect: David Presby Architects
Year: 2004
NWC was selected by the Elmwood Foundation for Historic Preservation to undertake this neighborhood renewal project. A total of thirteen structures were built or rehabilitated, with careful attention to architectural detail and originality. Salvaged elements were preserved or restored where possible, and married to new custom fabrication as appropriate. Significant structural deficiencies in many of the buildings required correction. The photo of 691 Broad Street depicts new construction on a corner lot, combining residential and commercial space. The design was carefully coordinated with the surrounding restoration work. Together with distinctive landscaping and new off-street parking, the result is a revitalized community of multi-family homes, and another step in the revival of the city's neighborhoods.