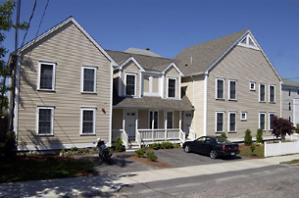 Project Name: Richmond Place
Project Location: Central Falls, RI
Project Owner / Client: Central Falls Housing Authority
Architect: John O'Hearn Associates
Year: 2001
Targeting the urgent need for high-quality, affordable housing in this industrial community near Providence, RI NWC partnered with the Central Falls Housing Authority on this multifamily residential project. Following site reclamation that included demolition of an abandoned structure, this new, four-family complex was built. Low-maintenance elements such as vinyl siding and aluminum trim contribute to the durability and cost-effectiveness of the project; yet the incorporation of exterior porches and well-designed fencing demonstrate that considerations of character and human scale were not overlooked.