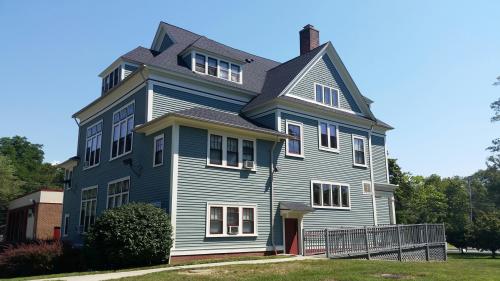 Project Name: Warwick Schoolhouse
Project Location: Warwick, RI
Project Owner / Client: Women's Development Corp.
Architect: Al Designs, Ltd.
Year: 1997
Our experience in adaptive reuse was important to the success of this affordable housing project in Warwick, RI. Originally built as a school, and later converted to a municipal building, the structure was decaying and abandoned at the inception of the project. NWC demolished the interior, and reconfigured the space as apartment units, with handicap accessibility. The building exterior was restored, with preservation of the original detail. Structural work included reconstruction of inadequate roof framing to meet code requirements.