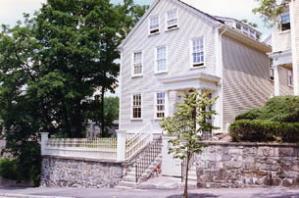 Project Name: RISD/Pardon Miller House
Project Location: Providence, RI
Project Owner / Client: RI School of Design
Architect: James Barnes Architects
Year: 1993
This colonial era residence located on historic Angell Street on the East Side of Providence was imaginatively transformed into student housing for the Rhode Island School of Design. Significant aspects of the project included the careful restoration of the stone retaining wall depicted in the photo. The period character of the building was maintained through restoration and reuse of original woodwork and stone detail.