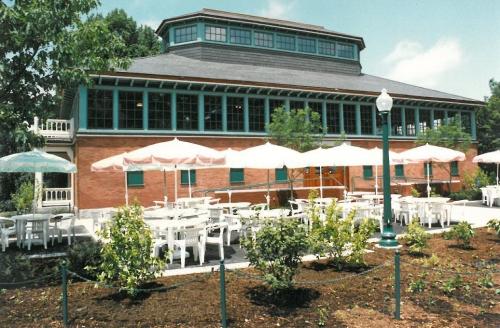 Project Name: Roger Williams Park Menagerie
Project Location: Providence, RI
Project Owner: Providence Parks Department
Architect: Coe Lee Robinson
Year: 1989
Originally called the "Menagerie Building", this brick structure at Providence's Roger Williams Park Zoo once functioned as an aviary. In the course of its transformation into the Zoo's new Visitors Center, NWC overcame a variety of challenges in both structural adaptation and historic rehabilitation. The building required extensive restoration of copper and masonry elements, as well as replacement of the slate roof. Interior spaces were completely reconfigured, while retaining the steel supported clearstory of the original building.