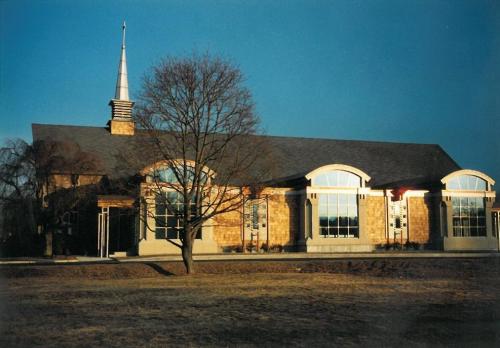 Project Name: St. John Vianney Church
Project Location: Cumberland, RI
Project Owner: Diocese of Providence
Architect: Arris Design, Inc
Year: 1995
The project, a carefully designed addition to this fifty-year-old church, presented significant architectural challenges, in the form of complex exposed framing and barreled copper roof construction. These were carefully executed by NWC craftsmen, whose expertise is also evidenced in the finely detailed interior woodwork, distinctive stained glass, and marble tile floors. The result is a lovely enhancement to this Cumberland, RI landmark, affording over 3000 sq. feet of additional space to the congregation.