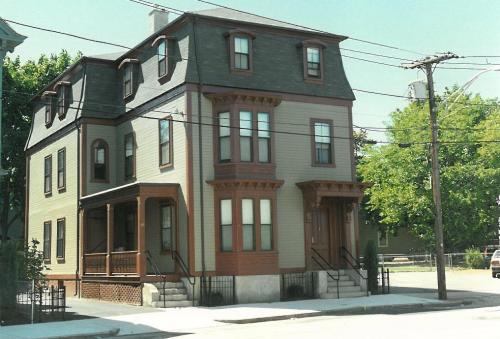 Project Name: West End Preservation
Project Location: Providence, RI
Project Owner / Client: Women's Development Corp.
Architect: Al Designs, Ltd.
Year: 1995
This neighborhood in the West End of Providence was in the vanguard of the city's residential renaissance, under the leadership of our client, the Women's Development Group. The pictured building, and ten other similar structures, were the focus of the project. NWC oversaw the demolition of appurtenant apartment structures, and then undertook a complete renovation of the remaining buildings, beginning with extensive structural work to correct foundation and support framing deficiencies. In the course of interior renovations, our architectural restoration experience enabled the preservation of many elements of interior trim.