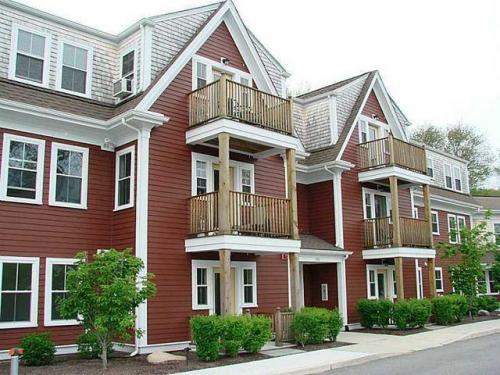 Project Name: Kane's Way
Project Location: 751 Metacom Avenue - Bristol, Rhode Island
Project Owner / Client: East Bay CDC
Architect: Union Studios (fka: DPA Architects)
Project Engineer: Fuss & O'Neil (civil engineer)
Yoder & Tidwell (structural engineer)
Project Manager: Marc Pincince
Project Description: 19 Affordable Units for Sale
Kane's Way is a residential development which consists of 19 affordable units for sale. This uniquely designed building is comprised of 8 townhouses and 11 flats. There are 1, 2 and 3 bed units.
This project was financed through Rhode Island Housing, Bank of America, and Building Housing Rhode Island.
This is a collaborative of efforts of EBCDC, FJS Associates, Union Studios, EDS, Yoder & Tidwell, Fuss & O'Neil and NWC.