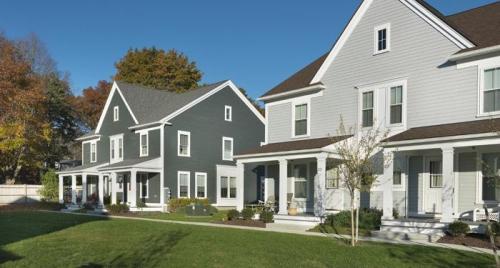 Project Name: Sweetbriar
Project Location: Barrington, RI
Project Owner / Client: East Bay Community Development Corp.
Architect: Union Studios
Year: 2010
Sweetbriar is composed of 47 affordable rental units, which consist of 20 duplexes, 2 stacked flats, and a maintenance garage/laundry facility. This project was in the works for over 4 years. Thanks to a collaboration of a dedicated team and numerous others, this effort brought new, affordable housing to the town of Barrington.
These dwellings are energy efficient and Energy Star compliant. Much effort was put in the design to take consideration of the environment and the community; these efforts emerged in the final product.
Thanks to the coordination of everyone involved, Phase 1 was completed in the summer of 2009 and the final completion of the project in the summer of 2010.