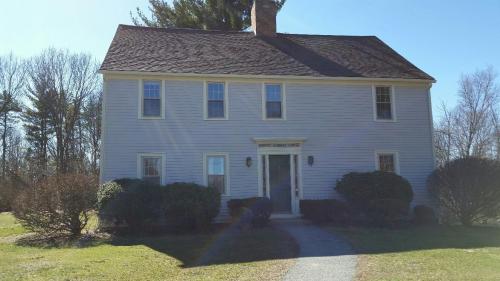 Project Name: Mowry Alumni House
Project Location: Bryant University
Project Owner / Client: Bryant University
Project Manager: Don LaRose
Project Description: Select siding and trim replacement
Year: 2015
NWC was asked to assist in the renovations to the historic Mowry Alumni House which included the installation of a new roof and pointing of the center chimney as well as select siding and trim replacement. The front entry way was restored to mirror original condition through custom woodwork replacement. Upon completion of the siding and roofing the entire building was stripped and painted to match original colors.