Work In Progress » Shannock Falls; Richmond Ridge, Richmond RI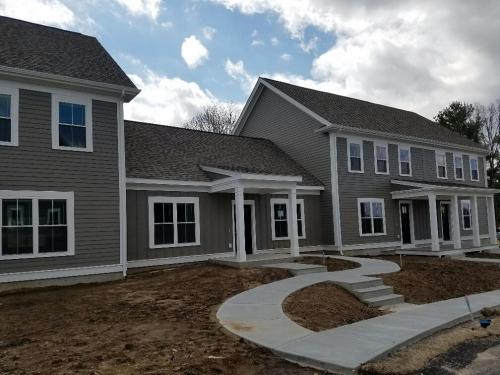 Project Name: Shannock Falls; Shannock Village Cottages / Richmond Ridge

Project Location: W. Shannock Rd Richmond, RI

Project Owner / Client: Women's Development Corp

Architect: Union Studio Architecture & Community Design

Engineer: Commonwealth Engineering

Project Manager: Peter Fiore / Adam Rodzik

Project Description: Shannock Village Falls Affordable Housing Development.
Year: 2018-2020
PROJECT DESCRIPTION INFORMATION:
Nation Wide Construction Corp began working in 2018 with the Women's Development Corp (owner) and the design team of Union Studio Architects on two affordable housing projects consisting of 43 units in total within the towns of Charlestown and Richmond sites in 2018.
Shannock Falls consists of Shannock Village Cottages sits on 4.5 acres and is comprised of three new multi-unit buildings and a historic house extensively rehabbed into 2 units. The Richmond Ridge site will consist of 32 units/8 buildings on as well as a small solar array on approximately 1 acre at the rear of the property.
We at Nation Wide Construction Corp consider it a privilege to have a part in this beautifully designed affordable housing community within the towns of Charlestown and Richmond.
Project Team: Women's Development Corp; RI Housing; Union Studio Architecture & Community Design; Commonwealth Engineering; Washington County CDC; Nation Wide Construction Corp