Residential Rehabilitation » Securing the Future / Building the Dream - Constitution Hill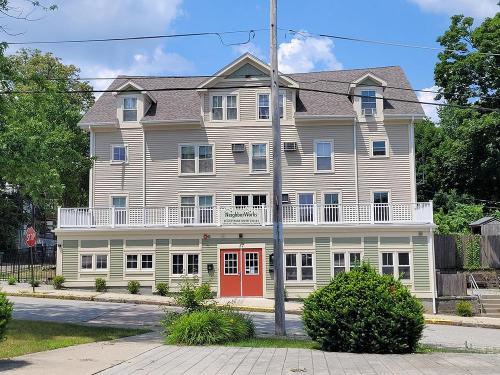 Project Name: Securing the Future / Building the Dream - Constitution Hill
Project Location: Sayles, South, Hope Pleasant Jeffers, Center & East Streets Woonsocket, RI
Project Owner / Auth Purchase Agent: Securing the Future, LP; Building the Dream, LP; Woonsocket Neighborhood Development Corp (WNDC)-NeighborWorks Blackstone River Valley (NWBRV)
Architect: Ed Wojcik Architect, Ltd.; O'Hearne Associates
Engineer:
Project Manager: Peter Fiore
Project Start & End Date: 2022-2023
Project Description: REHABILITATION AND PRESERVATION IMPROVEMENTS
PROJECT DESCRIPTION INFORMATION:
STF/BTD Constitution Hill project is a $3M affordable housing rehabilitation project consisting of a total of 20 buildings 65 units. Nation Wide Construction Corp's rehabilitation of this development located in Woonsocket included new roofs, boiler replacement in select units, exterior carpentry, site work (sidewalks & walkway), and upgrading unit interior finishes. Completion date July 2023.